Summer Fire Safety
4/27/2022 (Permalink)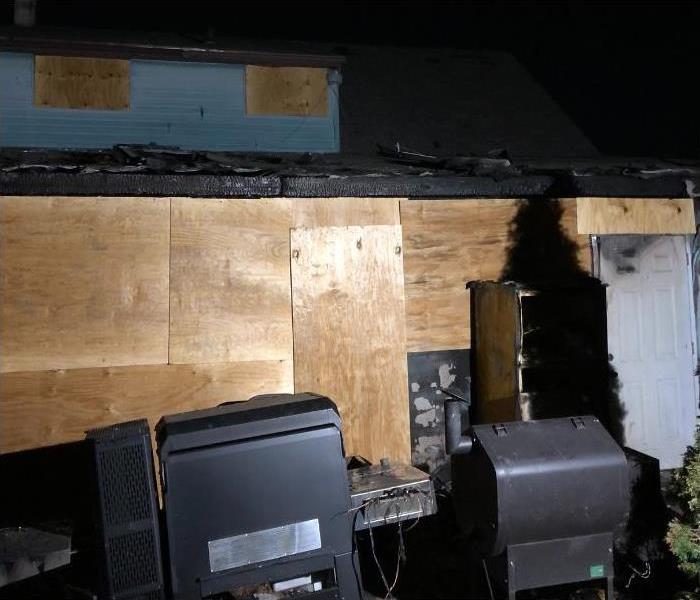 Have fun and stay cool this summer but remember these tips to stay safe. If summer fun leads to any fire damage, know that Team McCabe is here to help
As we head into spring and summer I think we can say we are all excited to switch out the space heater for the air conditioner, and get the grill set up on the porch. However, the next few months bring their own set of hazards to be aware of. Fires can start for many reasons but the leading causes of fires in the summer are due to grills, air conditioners, fireworks and smoking.
According to the National Fire Incident Reporting System there are approximately 5,700 grill related fires each year. These fires cause just under $40 million in damages, 100 injuries and 10 deaths each year. Always check your grilling area to make sure it is safe before you ignite it. Be sure your grill is 10 feet from any home, shed or other structure. It should also be secure on a flat surface with nothing above you that could have the potential to ignite, and no trip hazards in the immediate area. Your grill should always be cleaned after use but before your first BBQ of the season make sure to give it a deep cleaning, checking for grease left behind from last season. Along with all these precautions it is always recommended to keep an extinguisher nearby in case of a fire.
Air conditioners also make up a large number of summer fires. This is typically caused by faulty wiring and over use. An air conditioner catching fire also has the potential of causing any contents in the surrounding area to catch fire so be aware of what you put near your windowsill. 2pm - 8pm is the most common time for an air conditioning fire due to the continuous use throughout the day. Be sure to use other methods to cool your house and rotate out the air conditioner with fans and by keeping windows open overnight. Air conditioners are only meant to keep your home 15 to 20 degrees cooler than the outside temperature so if you are attempting to run it at any lower temperature you run the risk of overuse.
We all make our personal choice to smoke or not knowing the dangers that come along with it. However during the summer months smoking can also cause fire hazards. According to the NFIRS, smoking fires are the leading cause of fatal fires. Always make sure your cigarette is kept away from the ground while lit and properly extinguished before being disposed of.
Fireworks also lead to a number of fires in the summer causing about 50,000 fires annually. It is important to always light fireworks in a dry area away from buildings and other structures. They should always be lit one at a time and never relit. Be sure that no kids are in the area and a hose is kept nearby. If children are using sparklers, always be sure it is done under adult supervision. Be sure before use that you review safety with them including no running and always holding the lit end away from themselves and others.
Have fun and stay cool this summer but remember these tips to stay safe. If summer fun leads to any fire damage, know that Team McCabe is here to help.